It's time to say I do! You're with the one you want to spend the rest of your life with and the talk of engagement rings has been a hot topic in your life recently. Have you ever thought about ring shapes and how they can best suit and enhance your hand? Cut, carat and even color can all play a part in better reinforcing the look of your sparkler. This can take time and consideration and even a couple try-on's to find that perfect shape. We've put together an easy guide to help you choose the best engagement ring based on the shape of your hand (and fingers) and which style will best suit your rings new home!
Let's start with the basics; figuring out the shape of your hands! Not only classified as just large or small, you can have long fingers, short and anything in between! First things first, establish the length and width of your fingers. Knowing your ring size will also be extremely helpful. Another important thing to consider is your nails. Do you typically keep them longer or shorter? Longer nails can make your fingers appear longer so keep that in mind when figuring out your shape. Don't be afraid to take your time and try on as many different styles as you can! They can look completely different perched on your finger than they do in their display case.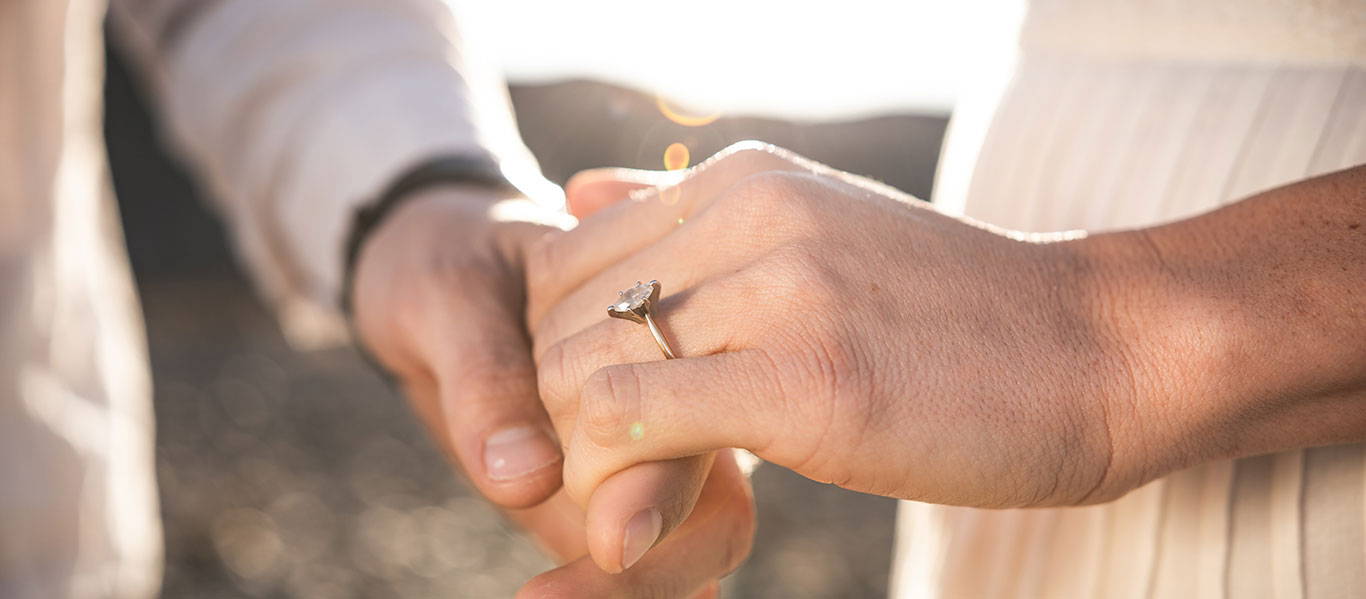 Take advantage of others advice; bring along your SO, a friend, or even your mom! Try on different shapes and sizes and ask for their honest advice on how each makes your hand look. Talk to the designer or associate who works with the jewelry on a day to day basis. They have seen many different shapes and sizes of hands and they can offer some sound advice on what they think works best.
You will also want to keep in mind the sizing of your band. Too loose and it can slide around or even off and a too tight band can be uncomfortable and cause pinching. Don't forget your unique, personal style and what makes you, you are also important factors when choosing the perfect ring!
Engagements Rings for Long Fingers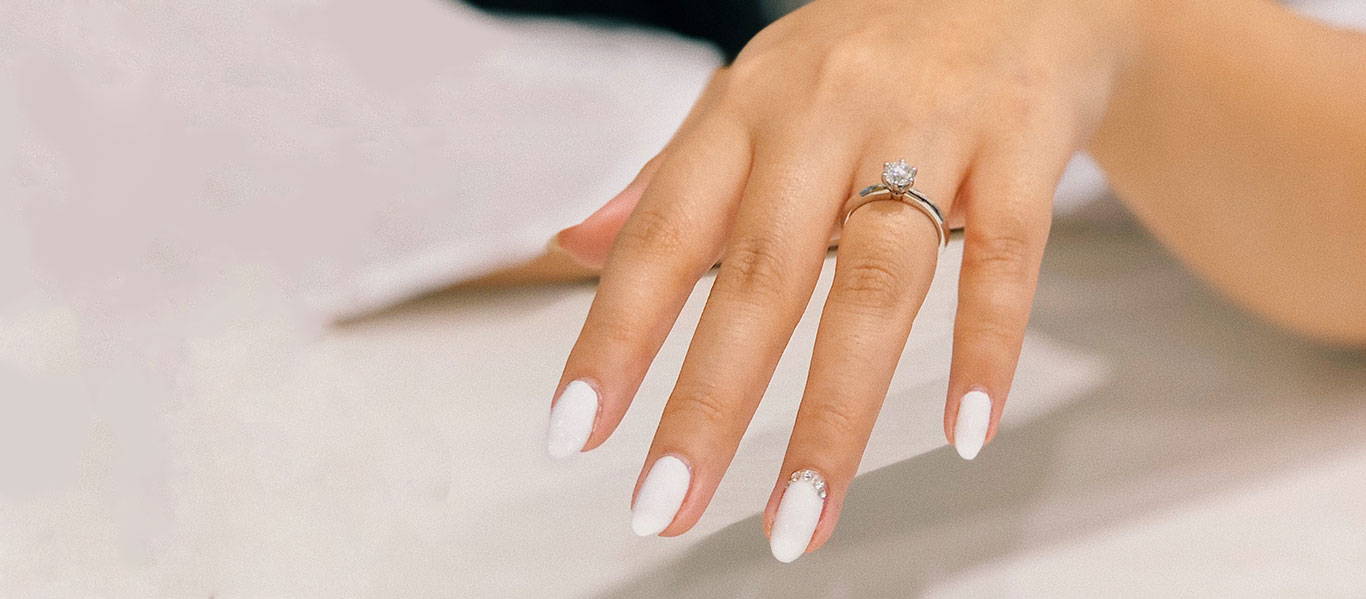 Those lucky enough to have long fingers are in luck; most styles suit your hand quite well! If you like unique stones, go for something bold and dramatic (the perfect excuse to for a larger than life rock). Princess-cut and round stones are extremely flattering on your fingers. Look for a stone set into a wider band to complement the length of your finger.
Engagement Rings for Slender Fingers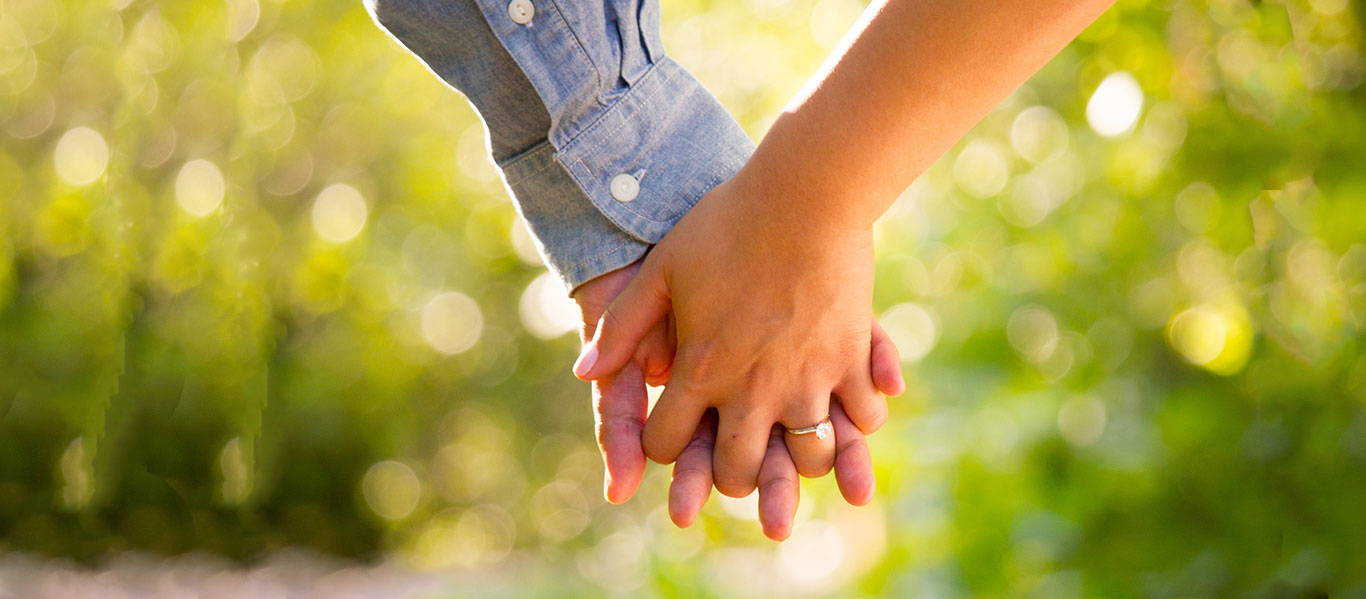 If you have slim fingers, the main goal is to not overpower them. A giant stone can make your fingers appear even smaller, so opt for a smaller stone on a thicker band to help widen the appearance of your finger. If your hands are on the smaller side, with slim fingers try a pear-cut or narrow marquise to help lengthen the look of your hands.
Engagement Rings for Short Fingers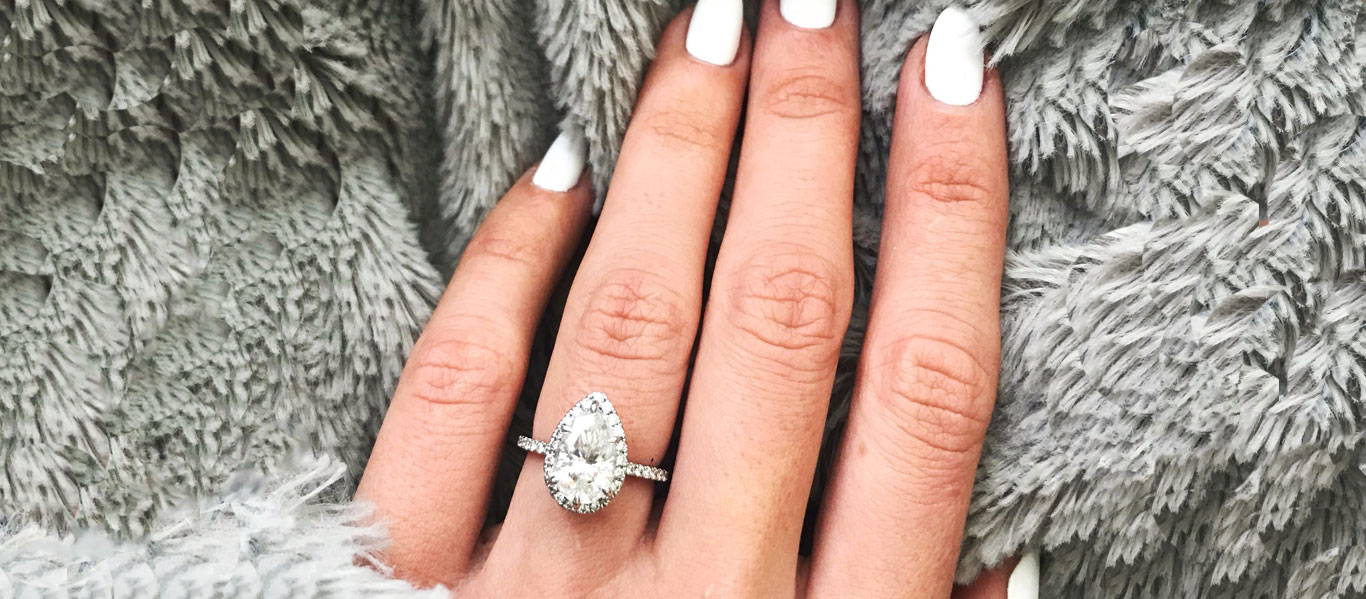 If your digits are on the shorter side, look for a ring that's going to help elongate the look of your fingers. Engagement rings that are oval or pear-shaped will help lengthen the appearance of your finger. Opt for a narrower, slender band to help create the illusion of length. Another option is a marquise stone as it sits vertically on the hand and it's not overly large which can overwhelm short fingers.
Engagement Rings for Wide Fingers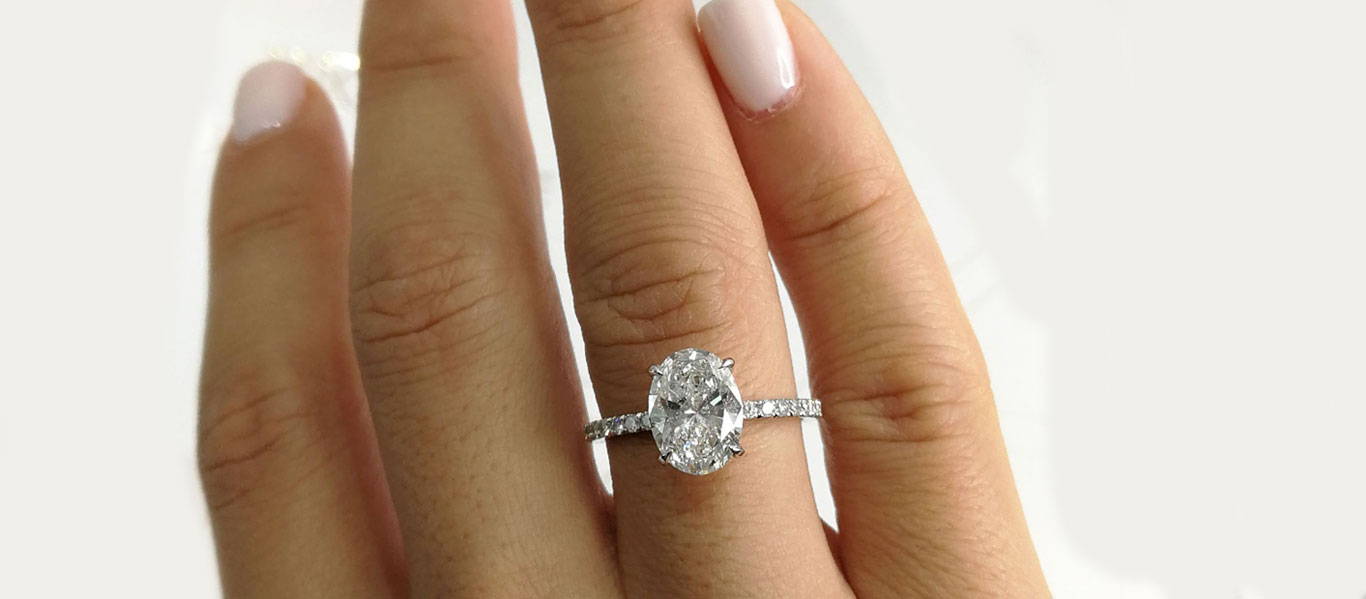 When choosing an engagement ring for wide fingers, the trick is to avoid small or narrow stones. This prevents too much skin from showing on either side, which in turn can make wide fingers appear even wider. Instead, opt for a large round of oval-shaped stone set onto a thick band. Cluster styles and even rectangular or emerald-shaped stones are also flattering on wide fingers. Different shapes with sharp angles, like an emerald cut ring, and asymmetrical designs also work well with wider fingers as they help minimize the appearance of width.
Engagement Rings for Large Knuckles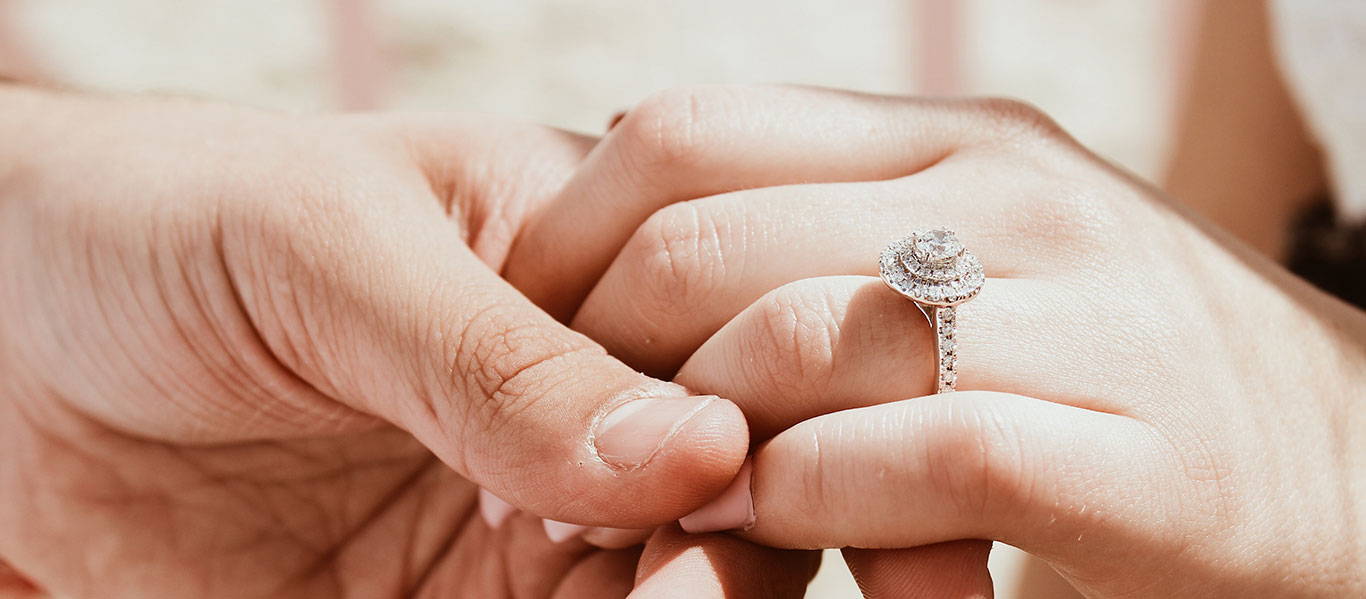 Did your mom tell you to stop cracking your knuckles as a kid and you wished you listened because now you don't like your big knuckles? If you have knuckles on the larger side, a ring with a thicker band and large stone will help draw the attention away from them. Go big or go home!
Engagement Rings for Small Hands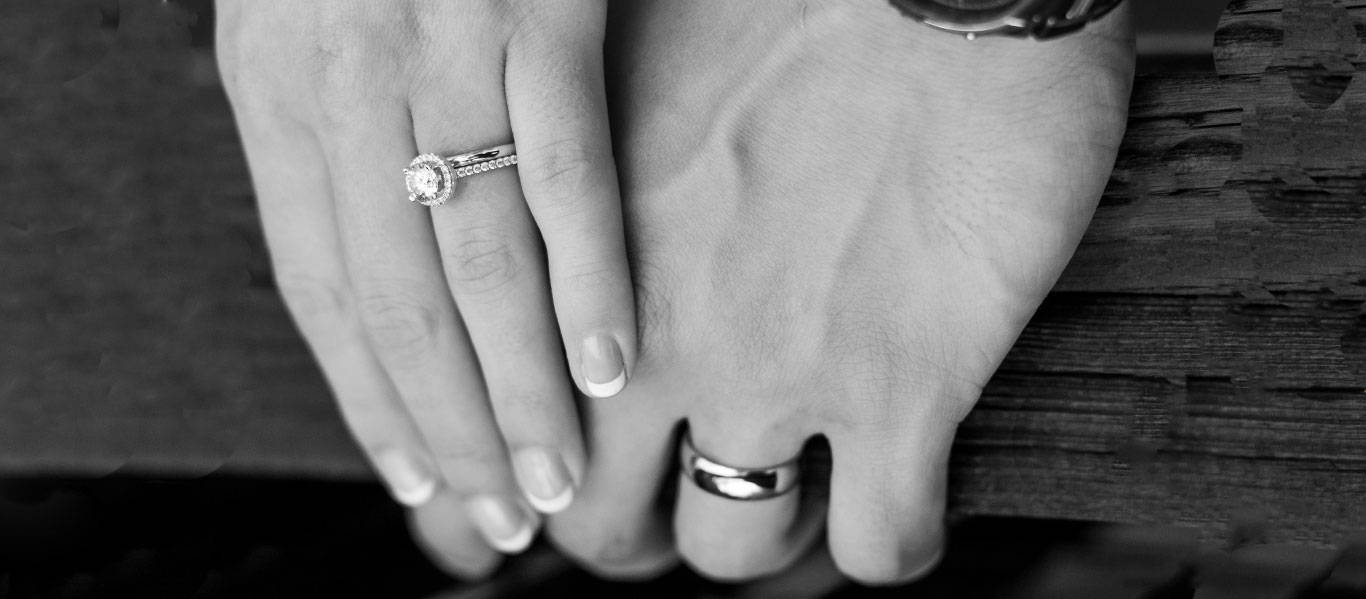 You'll want to look for smaller rings for a smaller hand to help with the overall proportions. Small round, princess or heart-shaped diamonds all work especially well with small hands. Small stones can be extremely flattering on a small hand and oftentimes can look out of proportion if on a larger hand. If you're set on a petite ring, opt for a wide wedding band to create a balanced, chunky look.  
Engagement Rings for Large Hands

Try larger style rings if you have bigger hands. Too small of a ring can get lost and can almost look comical so go big and bold! Chunky, unique cocktail-style baubles work really well with large hands so get creative with your ring to perfectly match your personal style. Avoid petite bands as bigger hands can overwhelm the ring.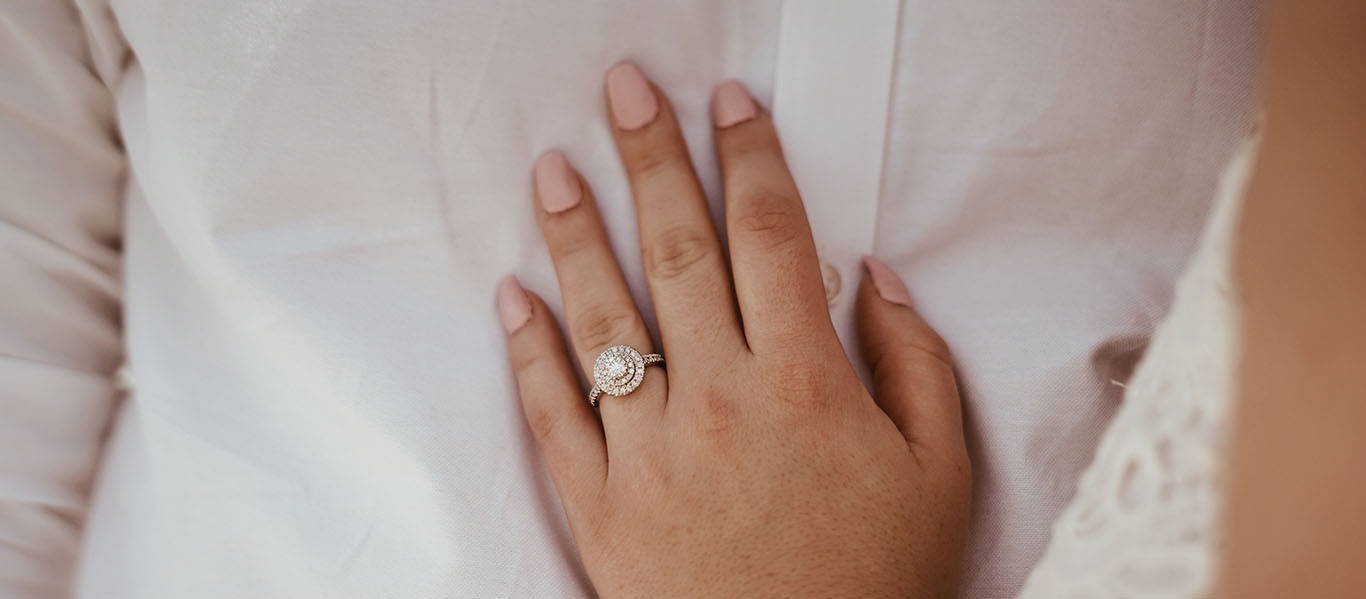 Most importantly, choose a ring that perfectly suits you; there are no specific rules to follow and ultimately, at the end of the day, your ring style should scream you in every possible way!