"It" Colors of the Season
Each season, we receive a new color trend report from the experts over at Pantone Color Institute. With springtime in full swing and summer quickly approaching, our color palette for the warmer months of 2019 are bright and lively tones that complement our "it" color of the year; Living Coral! Fiery oranges, intense, burning reds, golden yellows, mossy greens and majestic blue blacks are all big colors for 2019. Gemstone rings are an elegant yet fun way to incorporate the color of the season into our everyday look. Let's take a look at how some of these boldly beautiful gemstones are making their way onto the hands of some very lucky lady's this spring and summer!
Living Coral
Named the color of 2019, corals, baby pinks and health, the perfect recipe for a new life together with your special someone!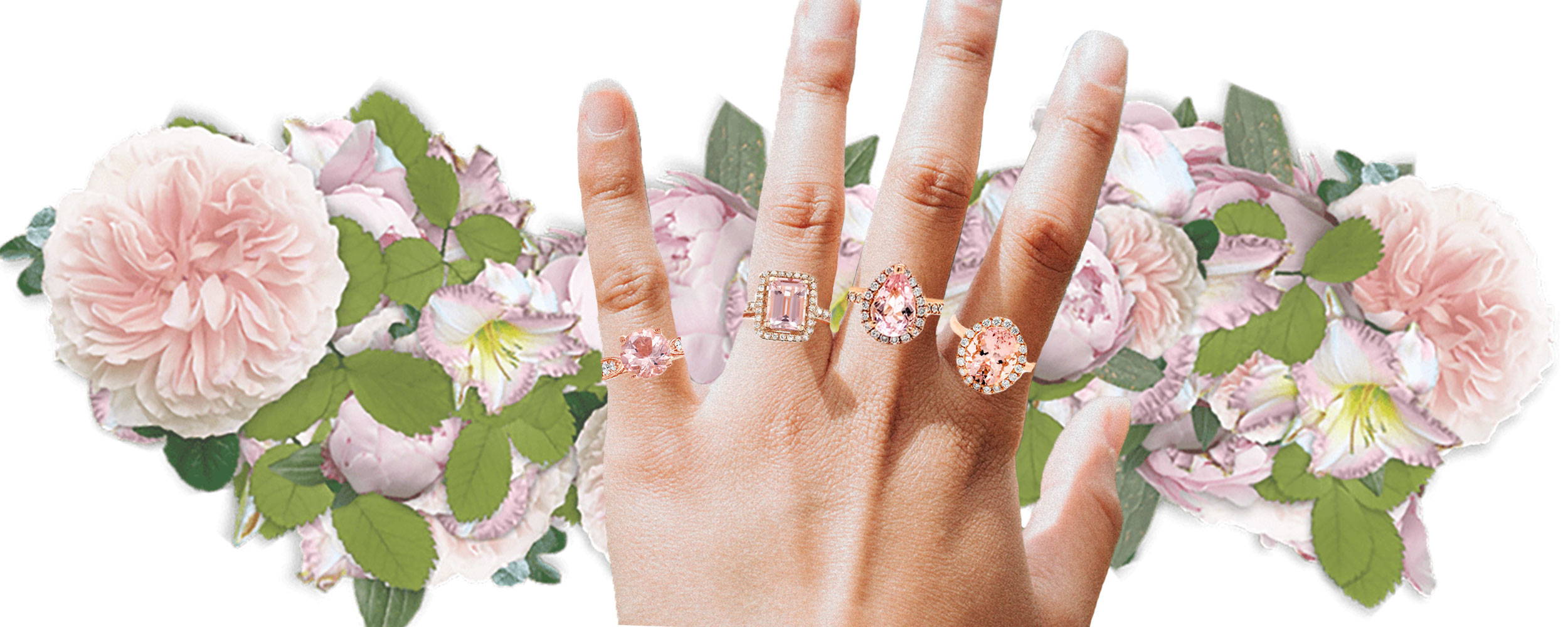 Princess Blue
Next up and beautifully complementing our stunning coral color is a deep and majestic royal blue. Often a color associated with depth and stability, it is also a symbol of trust, loyalty and wisdom. Find this dazzling color in the likes of brilliant sapphires, usually surrounded by a halo of diamonds set on a platinum band. Start your forever together with a stunning, princess blue colored gemstone.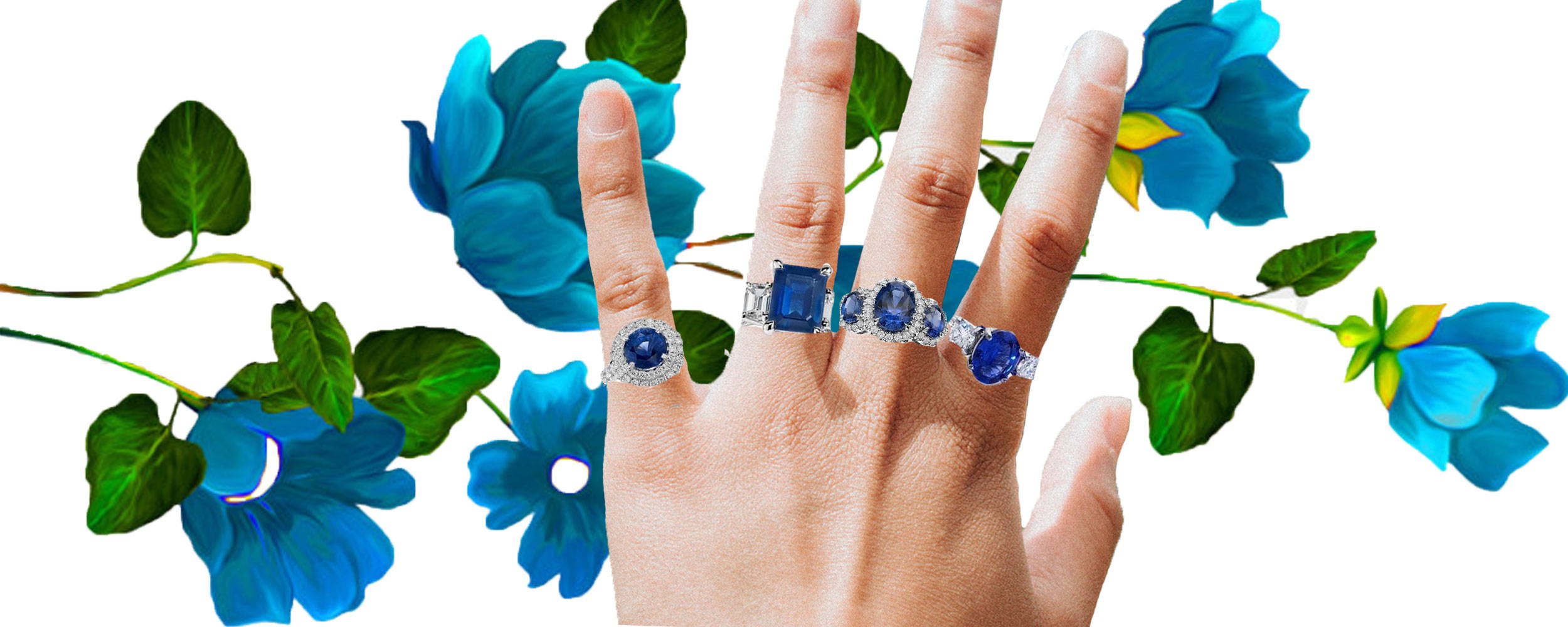 Aspen Gold
We've been seeing a rise in beautiful, golden yellow gems this upcoming season. This sunny colored gemstone has us feeling fresh and happy (just like springtime!); yellow is said to stimulate feelings of joy and cheer. One of the most popular engagement ring colors of today, many celebrities have opted for this lemony colored stone as an engagement ring and it's one of our "it" colors we see sticking around for a while!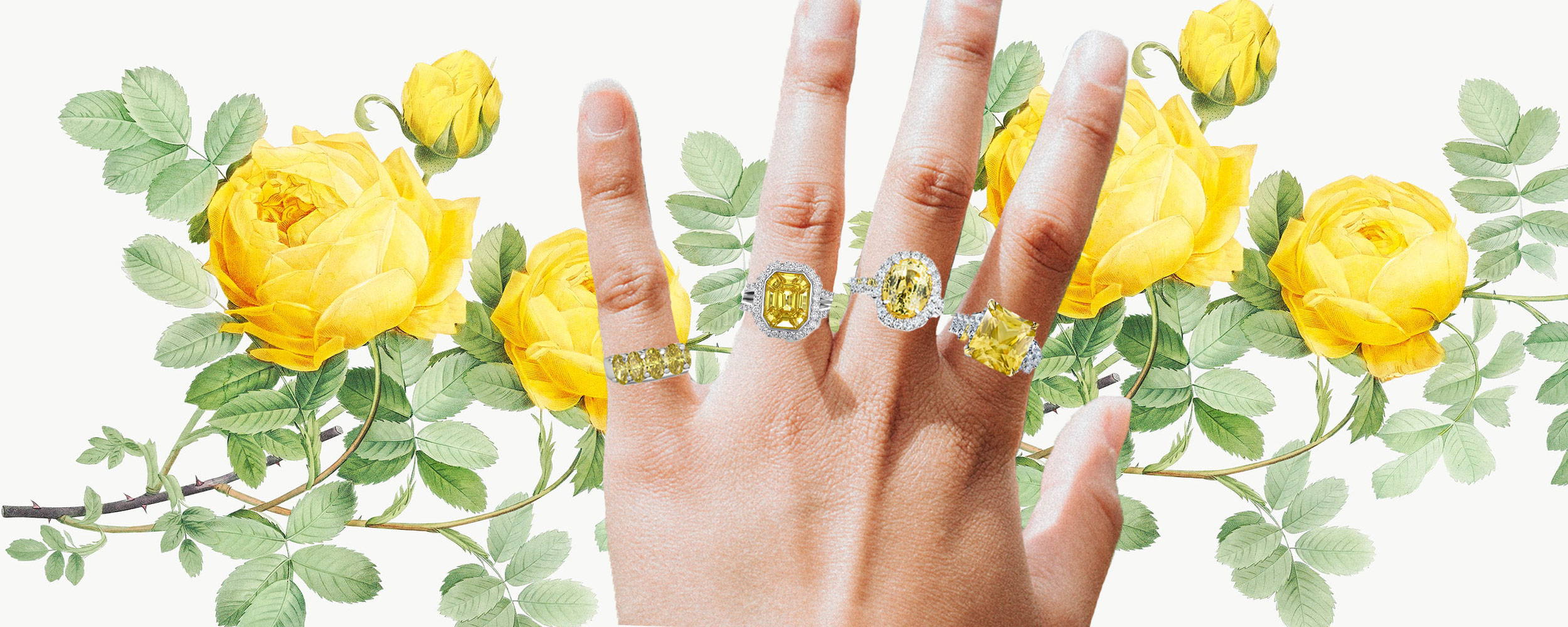 Terrarium Moss
Elegant emeralds, paired with unique and intricately designed bands, conjures up feelings of being outside, enjoying the new growth and superb colors of nature. This stunning yellow-green shade encourages growth, peacefulness and balance. We've seen vibrant emerald rings trending in the past couple years and paired with elegant diamond accents, this unique gemstone is sure to become the center of attention on anyone who wears it!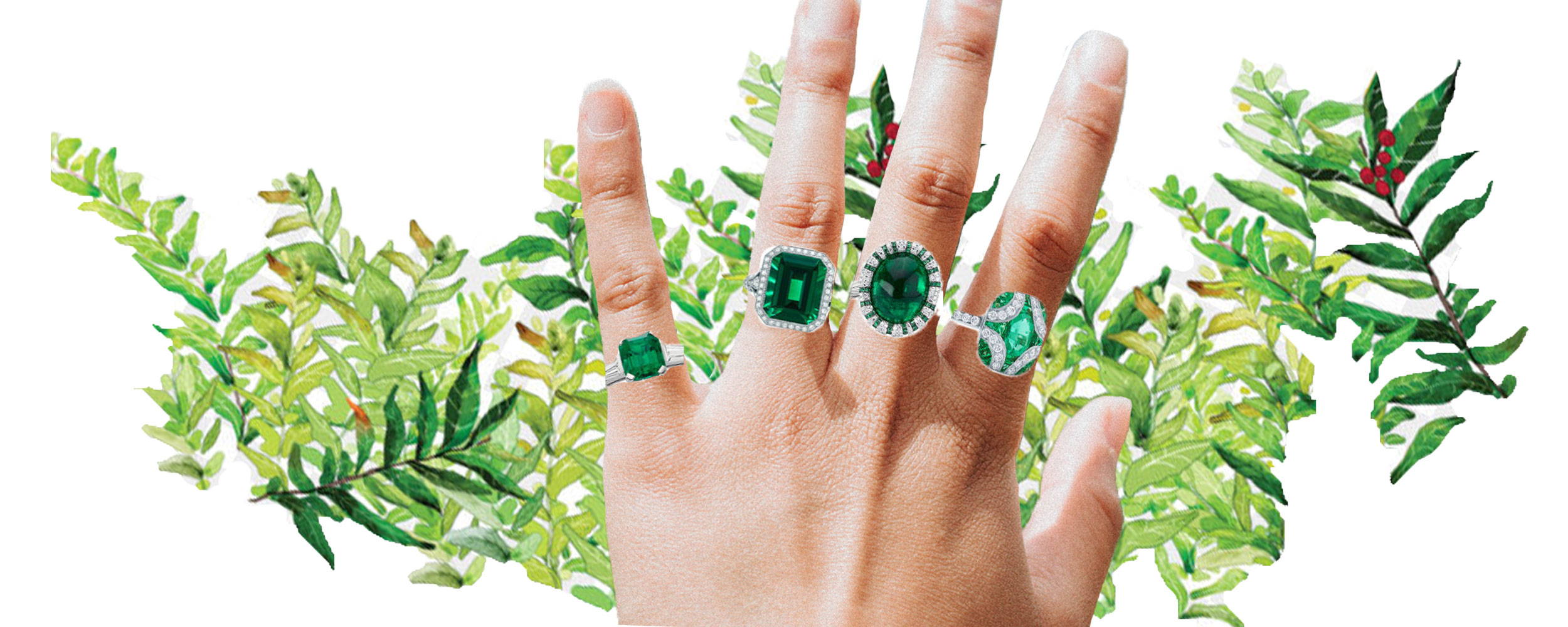 Jester Red
Fiery red gemstones are next up on our list! Rubies are considered the gemstone of love, passion and power. Pair this radiant and powerful stone amidst diamonds to really up the sparkle! This is the perfect colored gemstone engagement ring for that special someone in your life who sparks passion and love in your relationship and has an incredible zest for life!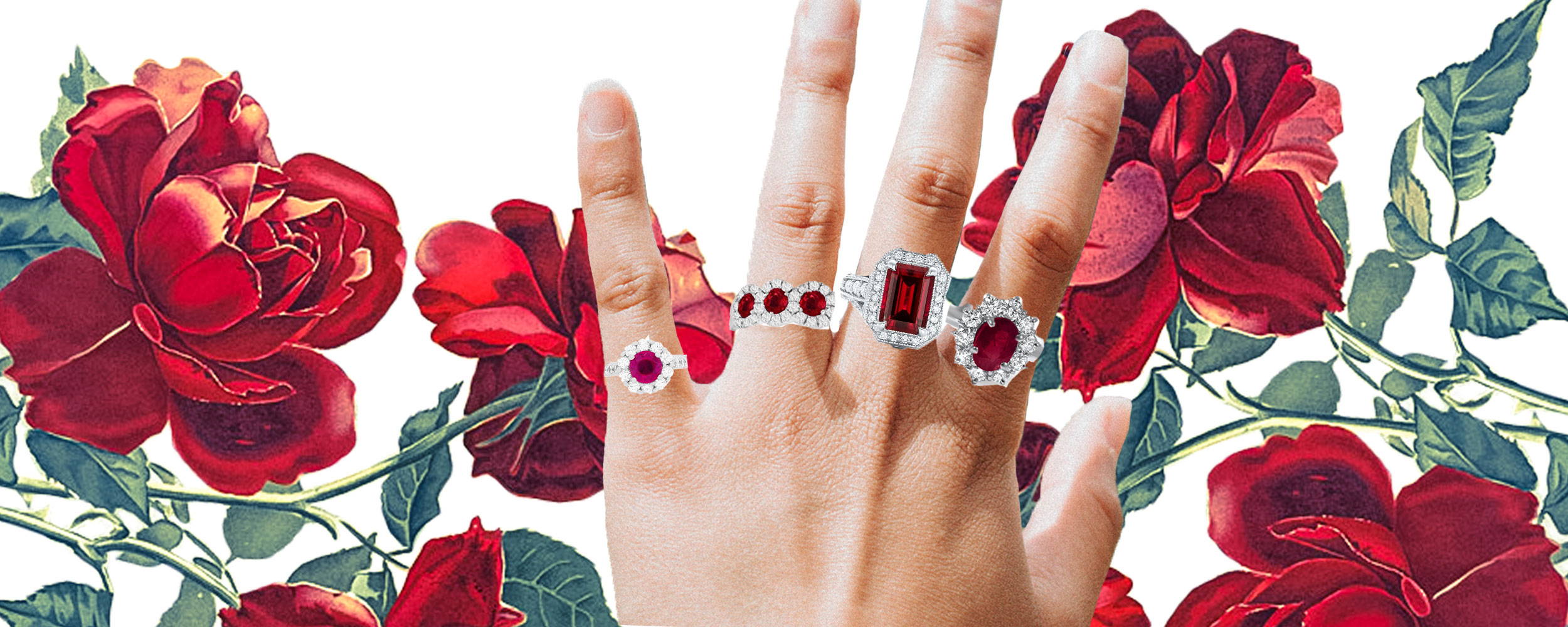 Pink Peacock
Pink Tourmaline and rose amethyst are having their moment on the hands of some very lucky ladies this season! This tantalizing color sparks feelings of loyalty, love, trust and sincerity making this an extremely popular gemstone color for engagement rings! Outfitted on a gold band, this intensely stunning colored gemstone would look great on its own or surrounded by diamonds. We've seen this super popular shade on the likes of Mariah Carey, Lady Gaga and J. Lo so we know the wearer of this colored stone is unique and stylish with an intense feeling of love and compassion for their suitor!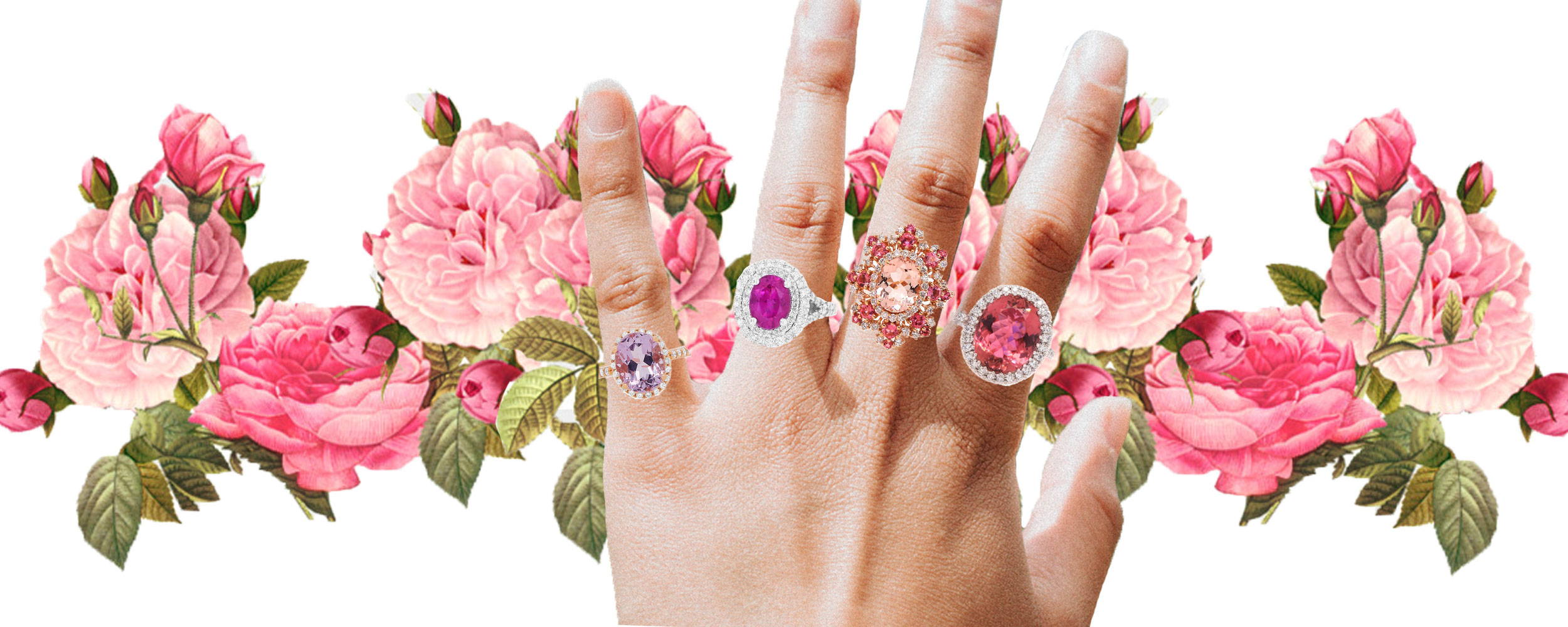 Eclipse
The last trendy and colorful gemstone we're touching on is dark and mysterious! Said to emulate the night sky, this neutral color has been increasing in popularity over the years and we see it skyrocketing this upcoming season with the likes of Alexandrite stones! Alexandrite stones are mesmerizing as they change color from dark yellow greens to deep blue-violet hues. Often touted as rare and highly regarded, this gemstone is truly unique. With a more modern twist on the traditional, we see these dark, midnight sky colored stones a trend that is everlasting and eternal, just like the stones themselves!