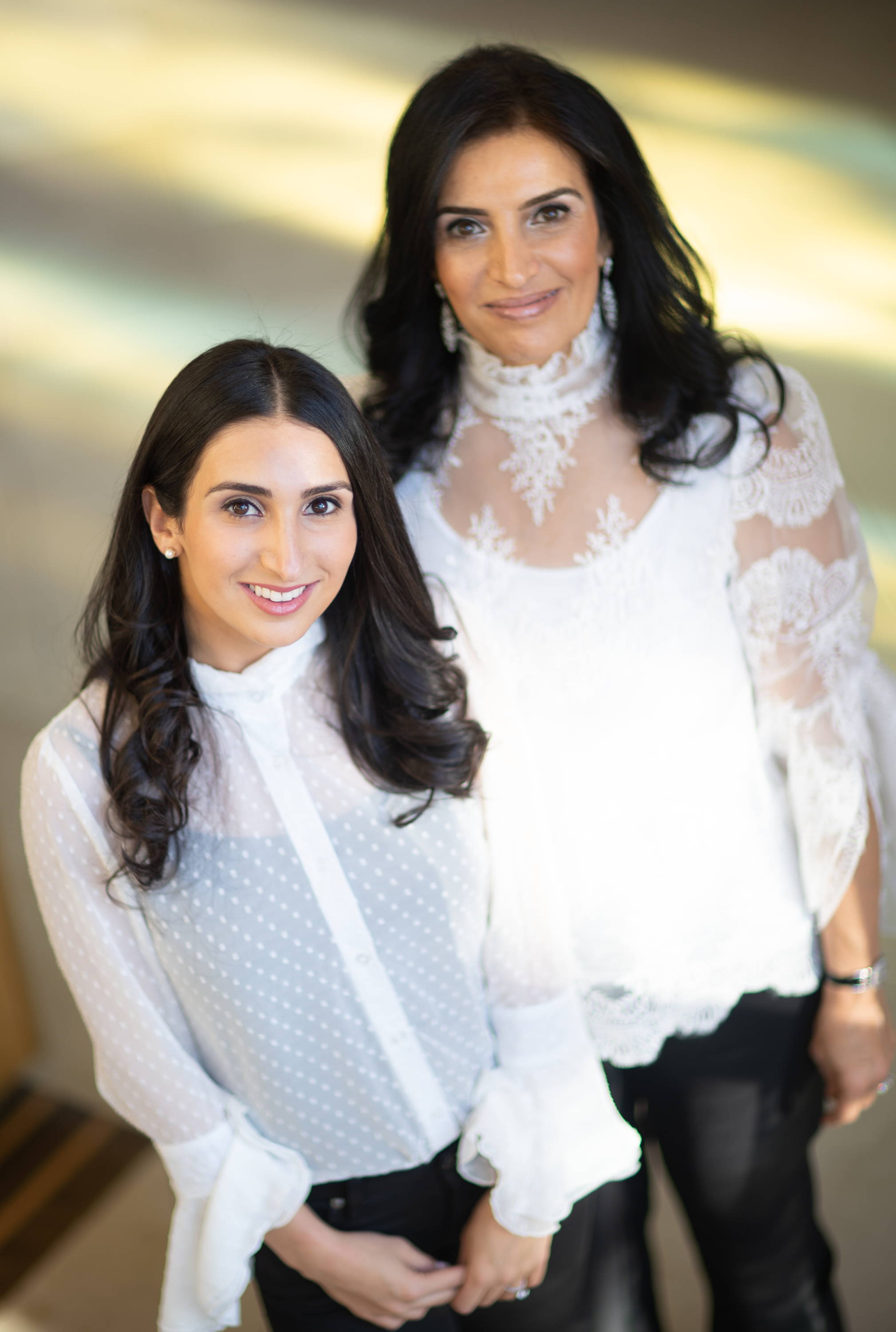 Betty & Sharon, the mother-daughter duo behind The Lovery.
I grew up in a colorful world of jewels. Since 1985, my parents have designed and handcrafted limited edition collections of fine jewelry, glorifying exotic gemstones sourced from around the world. From a young age, I remember spending countless hours in their office. I was in awe of the vivid, sparkly gemstone and diamond jewelry that I was surrounded by.
Fast forward quite a few years, I was ready to get engaged. Searching for the perfect engagement ring highlighted a major void in the jewelry market. I noticed jewelry stores carried a generic inventory, completely undesirable for the new generation of newlyweds. Making small tweaks to existing styles couldn't be done, and creating a custom ring would take months. Finding a reliable source to make this special occasion memorable and pleasant was extremely difficult. With the excitement of a wedding on the way, the rings certainly weren't measuring up.
After living out her dreams to design and create colorful gemstone jewelry, Betty's children grew up and were ready to get engaged. Searching for the perfect engagement ring highlighted a major void in the jewelry market.
Thats when I decided to change the game with The Lovery  
What We Offer
With a fresh take on engagement rings, The Lovery is an online boutique specializing in one-of-a-kind, wow-worthy rings and bands featuring precious and semi-precious gemstones of all colors of the rainbow. From our in-house design team to our on-site factory, all of The Lovery's pieces are designed, manufactured and finished in New York, with only the highest quality and care, allowing us to offer the best prices directly to consumers.
The Lovery's curated collections of rings offers each woman a one-of-a-kind ring that represents her incomparable and unique style.
It may be...
The engagement ring of your dreams, uniquely yours and unlike anyone else's.
A push present for the birth of your first daughter, which you'll pass down to her when she has her first daughter one day, and hopefully for generations to come.
A mother's day gift that truly speaks to the mother you are!
An anniversary gift that commemorates years filled with memories and love, and many more to come.
You've shopped, surfed, read, and searched. You've looked at a thousand of rings and even slipped some on your finger. Many have been lovely, but, none have felt perfect.
At The Lovery, we believe those important moments of your life are too important for just another ordinary piece of jewelry.
Collections & Customization
Our Pastel and Vivid Collections feature colorful center gemstones with diamond bands or accents, while our Classic Diamond Collection features white diamond center stones with colored gemstone accents. All of these ready-to-wear styles can be tweaked to your perfection.
Can't find exactly what you're looking for? The Lovery's personal shoppers are here to create the ring of your dreams. We will source, design and hand craft your custom creation based on what's important to you.
Best part of it all? Each and every ring from The Lovery comes with a lifetime warranty!

The Lovery's Design Team in New York.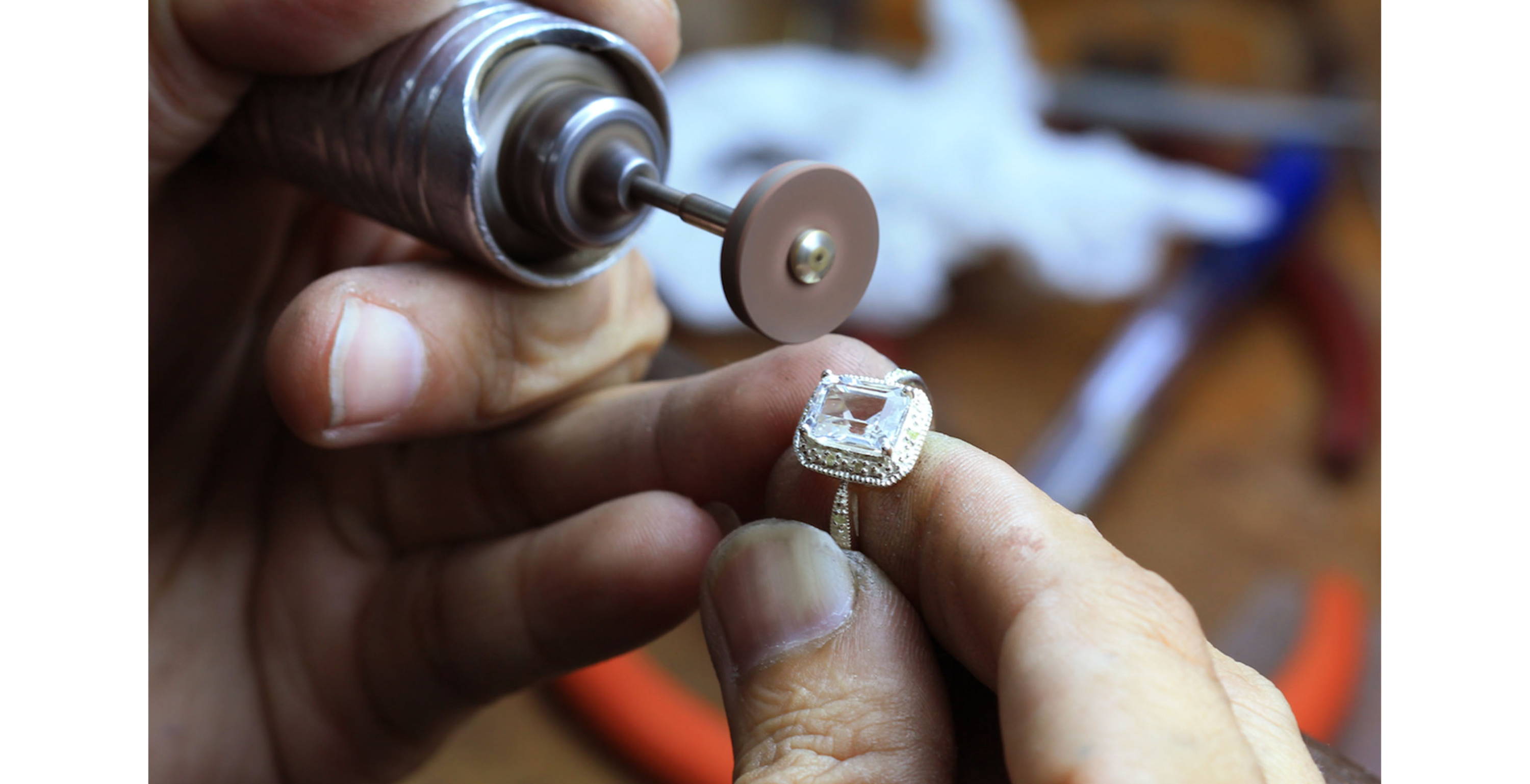 Behind the scenes of The Lovery's factory in New York.